Collaborate with ID
It is important to us that our members are provided with the chance to acquire knowledge with their future working area and businesses. Furthermore, we love to show companies the value of young industrial designers. In the past we established many effective collaborations between companies and students. Through ID you, as a company, can reach students widely, directly and interactively. We are able to facilitate the first step heading for internships, graduation projects, jobs and much more!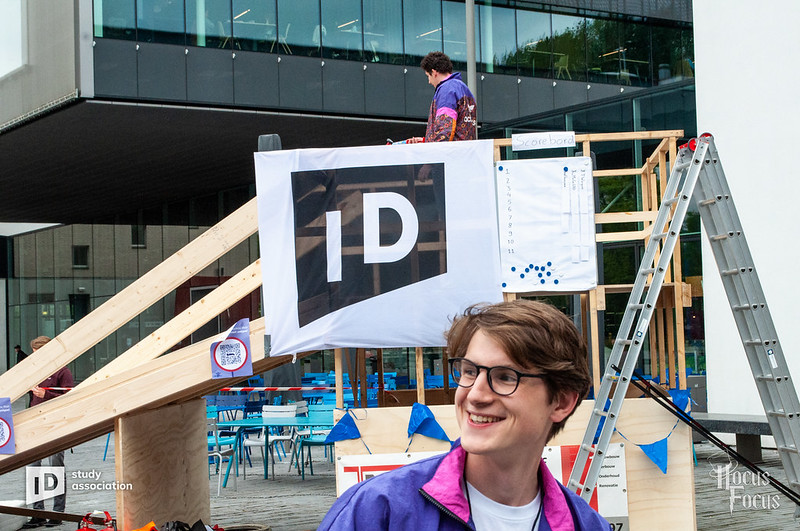 What is ID?
ID is the study association of the faculty of Industrial Design Engineering at the Delft University of Technology. Since 1973, now with over 2500 members and 25 committees, ID has become one of Delft's largest and most active study associations.
The goal of ID is best described by our five pillars: Career, Education, Travel, Social and Skills. Through these pillars we strive to be an addition to the study lives of our students by connecting them with the faculty, companies and each other. Being a member of ID allows students not only to develop socially and professionally but to learn from-, gain experience through- and collaborate in very different activities as well.
We find it important that we connect students to their future field of expertise and to different companies. By doing that, we can emphasize the importance of design and show these companies what design can do.
In the past we have created many fruitful collaborations between students and companies. As ID we can connect you directly to a wide variety of enthusiastic students in order to interest them for internships, graduation projects, jobs and much more!