ID Kafee
Looking for the perfect location for your event? Take a look at ID Kafee, the newly renovated student bar in the heart of the TU Delft campus.
From graduation drinks to farewell receptions and from movie nights to launch events, ID Kafee is the hot spot for all kinds of occasions. We can provide solutions for small festivities up to bigger groups of 250 people. Additionally ID Kafee offers a profesional audio installation and a beamer with a big screen.
ID Kafee is available during weekdays except Wednesday and closes at 9 pm.
Send an e-mail to voorzitter-svid@tudelft.nl and we will get in contact!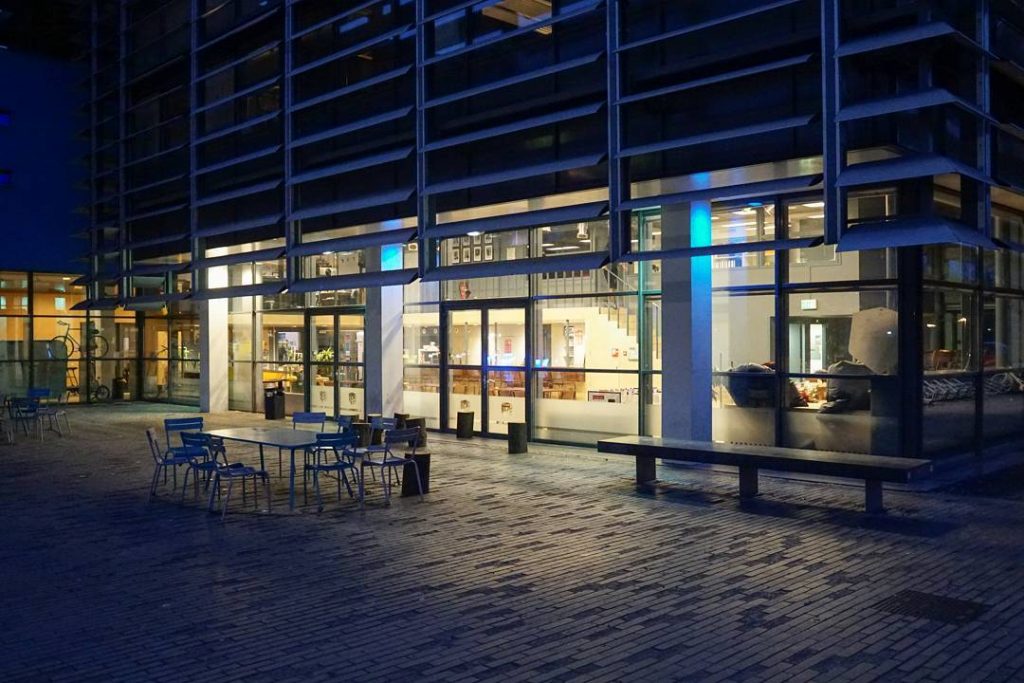 Looking forward to ID Kafee?
So are we! We are trying our best to host ID Kafee every Wednesday. However, every week is different, so we can't promise anything. If ID Kafee does take place, you can book your table here on the Tuesday before ID Kafee. Please note that, due to limited capacity, you're not allowed to come twice in a row.
Wooo! On June 9 ID Kafee will open her doors again! Book your timeslot on Monday at 16:00.
Book a table (four people per table)
Login to book
Catering
Fancy some proper food during your event? We offer a delicious variety of sweet and savory snacks in collaboration with Firma van Buiten. All food served is made with local and quality ingredients and lots of love.
Bites: €1,25 each
Delivery: €7,50
🍻 Is it ID Kafee already?
Please note we're not taking off-days into account here, so during holidays, IDE Business Fair and IO Festival we're closed even if it says 'yes'.