Applied internship: Media Mandate
Develop & implement a digital marketing strategy for a rapidly growing startup
Do you have affinity with digital strategy, social media, (web-)design and SEO? Are you visually well-grounded (Photoshop, Illustrator) and do you think the design of this vacancy could be a lot better. Then apply and join this young, rapidly expanding team!
About Villari
Villari delivers a revolutionary service with the continuous monitoring of damage accumulation (cracks) in steel assets using advanced wireless sensor nodes. Our RedFox sensor nodes produce high-quality data which is periodically reported to our clients. Villari provides this service in industries such as public infrastructure (bridges), heavy lifting (cranes), and offshore (windmills). With permanent monitoring, asset owners can benefit greatly by reducing labor-intensive manual inspections, reducing asset downtime and accurately predicting when maintenance should be executed. Please refer to the website for more information.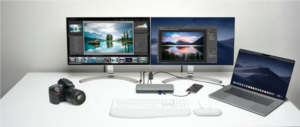 The assignment
In this assignment you will identify and segment the target groups that are important for us (potential clients, potential employees, investors, etc.). Together Villari founders, you will set up the message that must be conveyed: should we emphasize our technology? Is it wise to put safety on top? Profile as a mature and reliable firm, or ride the startup wave as long as we can? This is followed by developing an overall digital marketing strategy, in which you are encouraged to develop several visualized concepts: what available tools do we have, what would it look like? When applying for this internship, be prepared to work hard, experience a lot of freedom to introduce own ideas, and if all goes well, get the satisfaction of realizing those ideas! To get the most out of your time with us, you will be coached on a frequent basis.
Your activities
Analyse & segment target groups
Develop concepts for Villari's website, SEO, e-mail campaigns, content sharing
Work closely with Villari's founders to implement your developed media strategy
Plenty of freedom to develop and implement your own concepts and ideas
You
Think the design of this vacancy could be a lot better
Have affinity with social media and are visually well grounded (PS, Illustrator)
Are looking for a three to six month internship (4-5 days/week)
Are excited to join a young, rapidly expanding team
Interested?
Please apply by sending your resume and a short motivation to mail@villari.nl