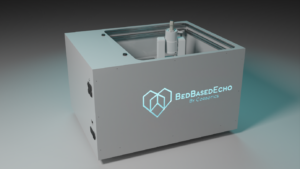 Corbotics is looking for a
Talented, smart and pragmatic Industrial Designer
who will design specific parts of our BBE MVP product and who will perform Quality Assurance / Regulatory Affairs tasks preparing for product certification.
What will be your tasks?
Design/Build/Test of core components BBE, bed, human-machine interfaces and others
Quality Assurance and Regulatory Affairs according to MDR regulations (implement QMS and Technical Documentation according to ISO 13485:2016)
Design/Build/Maintain our website and promotion materials
Co-working with software engineers, mechatronics and AI engineers
What are we looking for?
Passion about robotics and healthcare
Problem solving attitude with practical and creative approach
Combination of team spirit and autonomy
Open and direct communication skills
Self-motivated to design, build, test and to document
Ambitious and flexible
Fluent in English (Oral and in writing), Dutch is a nice-to-have
Completion of the course ID5752 at the TU Delft (or similar) is a nice-to-have.
What we provide
Gross monthly salary of € 3,000. Teaming with Corbotics colleagues, TU Delft students, cardiologists, sonographers and external consultants managed by an experienced CEO. Working partly from home is an option, but working from the office is preferred due to the high level of collaboration between teams.
Our vacancy is for an industrial design engineer with a master degree Industrial Design at a Technical University (preferably with a MedTech/Medisign specialization) with a drive to also play a role as QA/RA officer.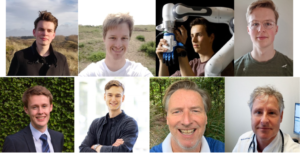 How to apply?
Adriaan van Donk, CEO Corbotics
Mobile: +31 6 5335 4335
Email: adriaan.van.donk@corbotics.com