Add to Google Calendar
.
.
We are glad to introduce you to
Flowers on Mars
, an event organized by ID study association to take students out of computers and zoom meetings, and engage in creative challenges instead!
.
.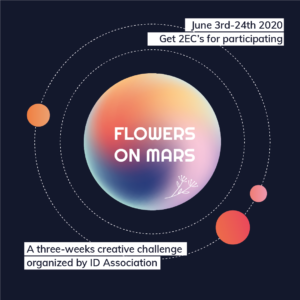 .
.
We are organizing a three-week creative event where a weekly challenge will be released. Get 2ECs for participating!Design experts are going to be welcomed to leave some interesting video posts, telling about their expertise and their vision on the challenges.
The participating students or, better said, the astronauts exploring their creative space will have one week to elaborate a solution to each challenge. No worries, this is not about thinking, but about creative freewheeling.
.
.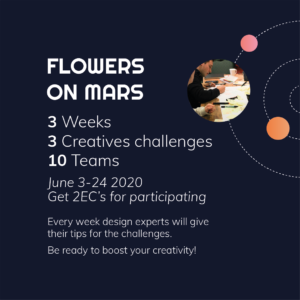 .
.
Either you wanna make a team with 2-3 persons, go solo or be part of a random team, this is the perfect opportunity to challenge your creativity!
Sign-up for Flowers on Mars before the 29th of May by filling the form.
.
.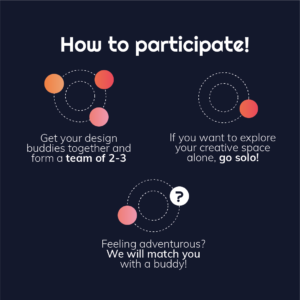 .
.
In order to have all the information about this experience, follow
@cot_flowersonmars
on Instagram and stay tuned!
.
.